A record label should use their social media channels to promote their artists, right?
When we started out, we looked at what other record labels did for their artists, because "they must know how to do it". Back then, the algorithms were different, and you could reach more or less your whole audience when posting. But then we saw a change. Our posts didn't reach as many people, and we were not getting the amount of engagement we were used to.
We saw that other record labels (especially major labels) performed exceptionally bad in terms of engagement, even though they have a lot of followers —  and realized that this is not a good use of social media: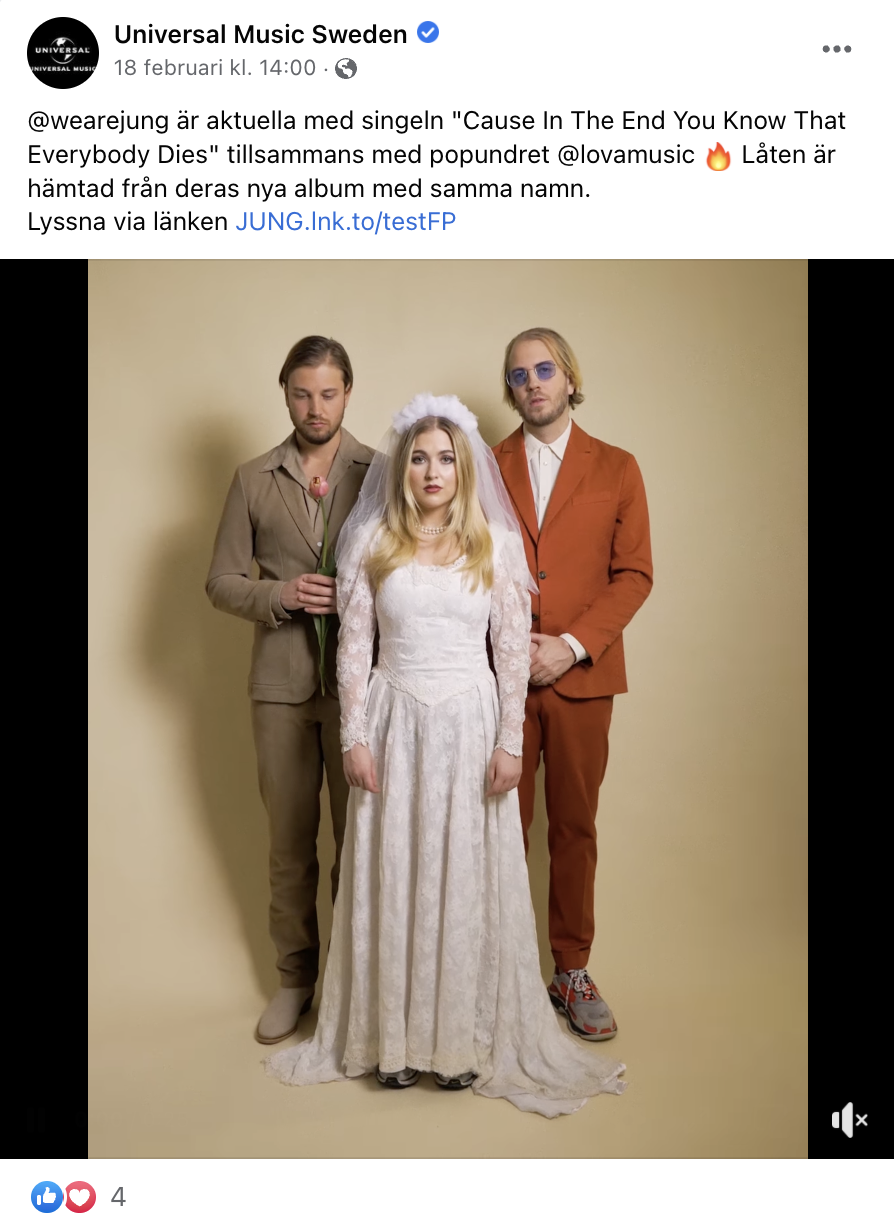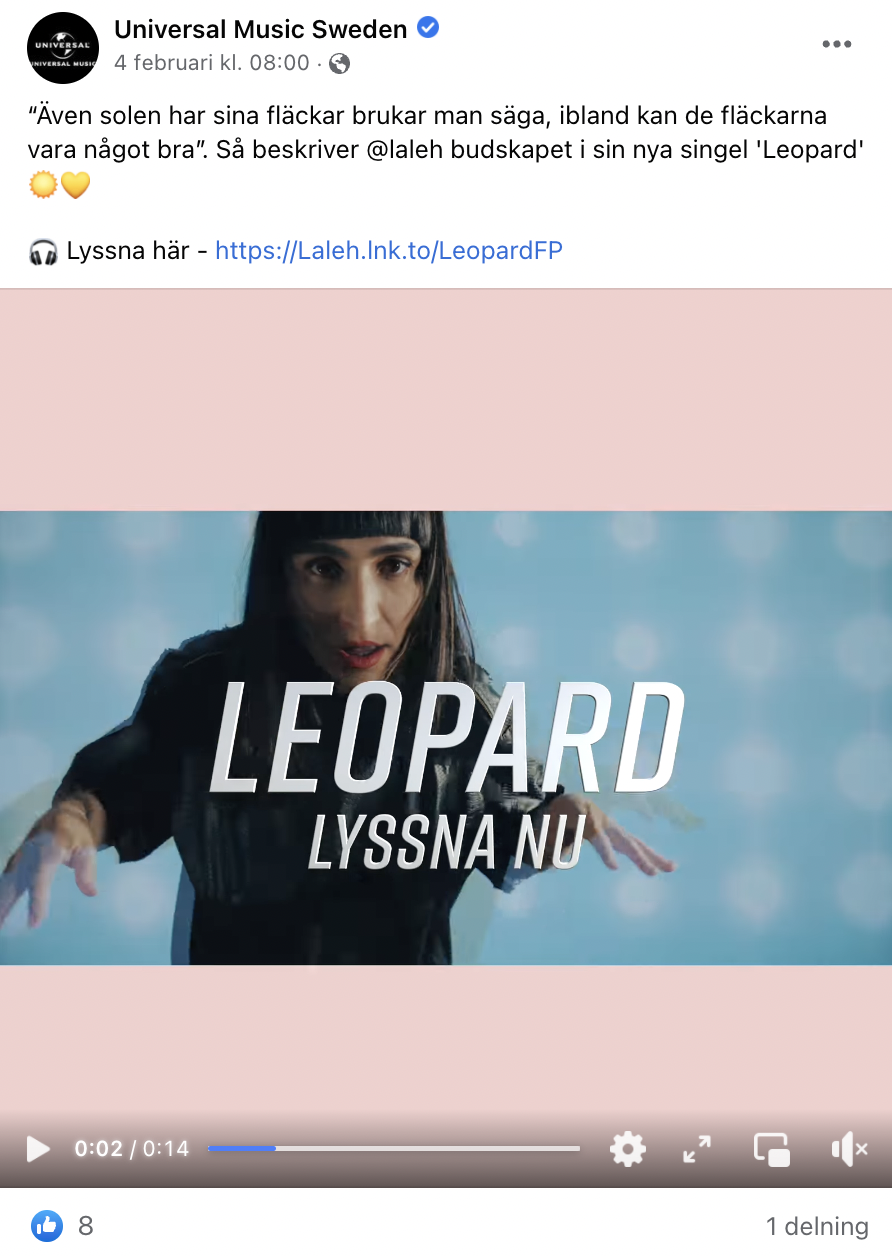 So we switched gears — and instead started to walk the walk that we talk about in our meetings with artists. We completely rethought our own marketing strategy and branding and realized that our audience is mainly upcoming artists who want to see and engage with content that helps them. We saw the content that works on social media is not posts about releasing new music but "viral content" such as already famous artists like – Justin Bieber level – doing lip-sync battles and such. We got this view confirmed by industry experts such as KIT.
We all agreed that viral content was not really applicable for us and we shall focus on educational content that can help more artists to reach a new level in their careers.
This also meant having to make the decision to stop posting content about news and upcoming releases and artists. We realize that you, our signed artists, probably expect us to support you in any possible way, and a social media post is the least you can expect, right?
While we'd like to be able to make an impact in the promotion of the release by sharing content from our artists — to date there has never been a measurable impact on the release due to our postings. The reason behind this is quite obvious once you think about it, your fans aren't interested in following us because they want to follow you. 
On top of that, we pride ourselves on being a diverse label, housing artists in every genre from Hip Hop, to Pop, to Folk, to Metal — but we're also huge music nerds. Most people who are interested in one of the above-mentioned genres usually aren't all that interested in the other genres, meaning that even if our followers consists of fans of your particular style of music — they might not be interested in all the other 30+ artists we'd post about before your next release, and they might not engage with that content, lessening our algorithmic power.
So we were left with 2 choices, either continue posting about our artists, essentially rendering our social media feeds less useful and wasting time & money that could be otherwise spent on making an impact on the performance of our releases — or we shift gears and create content that actually targets the people who'd be interested in following a record label like ourselves.
The core principle is to market artists on social media through their own channels and not indirectly via us and we still try to boost your channels in an efficient way (see the guidelines below).
To help communicate what this means for our artists, and to our own staff — we have established guidelines for all our social media channels. This is not a permanent decision, if this strategy doesn't work, then we'll change till it does. If you think this is complete bullocks, please let us know and give us your ideas, our aim is to give as much value as possible in the most efficient way. 
This is how we work with social media:
| | | |
| --- | --- | --- |
| About | Principle | Why? |
| Following other pages | We follow our signed artists, producers and partners. Not friends, family and other labels or influencers. | Keeps us in the loop so that our artists' content show in our feed. We belong to artists and artists belong to us. |
| Liking our artists' content | Rexius Records likes our artists' content when we come across it. | Adds value to our artists, giving a boost in algorithms etc. It's impossible to keep up with all content that is published, hence when we come across it. |
| Liking other accounts | We don't like other accounts' content unless it's directly connected to us. | Takes time and effort and is not worth it. It is hard to keep up with what's being posted. |
| Commenting on our artists' content | We comment cheerfully on music-related posts when we come across them. | Adds value to our artists. We only comment on music-related content. It's impossible to keep up with all content that is published, hence when we come across it. |
| Commenting other accounts | We don't comment on other accounts' content unless it's directly connected to us. | Too much work, hard to keep up with what's being posted. |
| Re-posting our artists' content | We don't repost our artists' content. | Our artists' content is relevant for the artists' fans, and not our followers. There is a risk that we would miss reposting and seem unfair. Our channel is to communicate content that upcoming artists find useful. |
| Reposting other accounts | We don't repost other accounts | If we're about to repost other people's content we have to make sure that it's coherent to our brand values. Hard to set up guidelines for what to post and what not to. A lot of work. |
| Direct messaging with our artists | We have automatic answers for our signed artists where we ask them to mail us the question instead. | Direct messaging is not an efficient communication channel for us. We have clear routines and a better opportunity to follow up on various issues with the rest of the team if receiving an email, being able to forward it etc. The risk of missing messages from artists is inevitable. |
| Direct messaging other accounts | We answer direct messages with automatic responses. | If another account writes to us, we use our automatic responses. |
| | | |
| Bragging content | We can share success cases in moderation. These success cases should be our own made content. The main focus is not to highlight the specific artists even though it might spill over to the artist. | Our artists' content is relevant for the artists' fans, and not our followers. There is a risk that we would miss reposting and seem unfair. Our channel is to communicate content that upcoming artists find useful. |
| Sharing our artists' releases | We share our releases every Friday via Spotify to Instagram stories and make an invisible tag to the artist account. We save it to a highlight called "Our releases [year]". | Adds value for the artists but does not dilute our grid. Low effort posting that keeps our channel up to date on a weekly basis. |
| Sharing artists' content on our Team Members' private channels | We recommend team members to not share artist content on social media. | We release around 150 songs per year which would make it overwhelming. Singling out "favourite artists" is also a bad choice, either we share everything or nothing. Since all team members have different social media habits or none it's, in the end, their personal choice. |
| Following artists on our Team Members' private channels | It's up to every team member to choose for themselves if they like to follow our artists or not. | All team members have different social media habits or none and it's, in the end, their personal choice how to interact and engage with artists' content such as following, liking and sharing. |